FIRST Book Signing-August 27, 2016
*************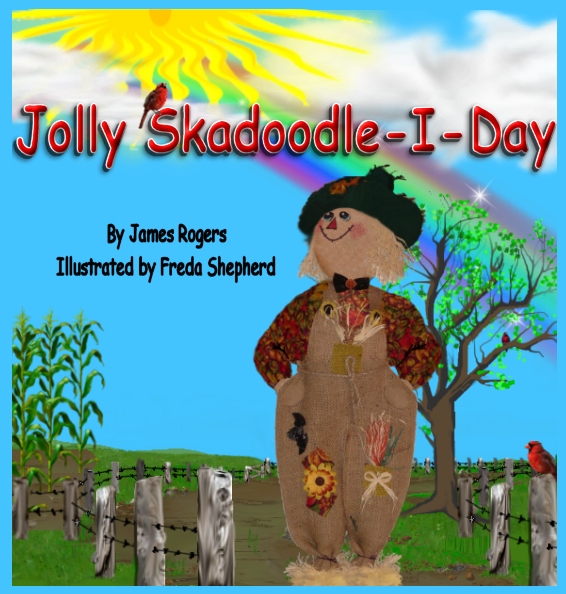 NOW AVAILABLE!!
You've all heard the song and seen the video,
and NOW....you can purchase the children's book as well!!
HOW COOL IS THAT!?
You can order your copy by sending $22.50 per book
(which includes postage and handling)
to:
James Rogers
P.O. BOX 159
ROCK SPRING, GA 30739
or:
Contact me, Freda Shepherd via email at:
rfs2@bellsouth.net
NOW ALSO AVAILABLE AT:
Amazon , Ebay, and Barnes and Noble !!!!
*************
What a wonderful and special day!
THANK YOU, Kelly Flemings and Barnes and Noble in Chattanooga, TN for having us there.
Thank you to EVERYONE that came out to support James and Me
on our very first Jolly Skadoodle-I-Day book signing!
I was thrilled to see so many of my FAMILY members as well as old friends.
Some I had not seen in about 50 years! (Rosemary ;-) WOW!
Also...it was wonderful to get to meet Steven Lester, Rosemary's wonderful husband.
Thank you, Stephen for taking many of these photos and for sending to me.
I also want to thank my daughter, Becka Shepherd for taking some of these pics and sharing.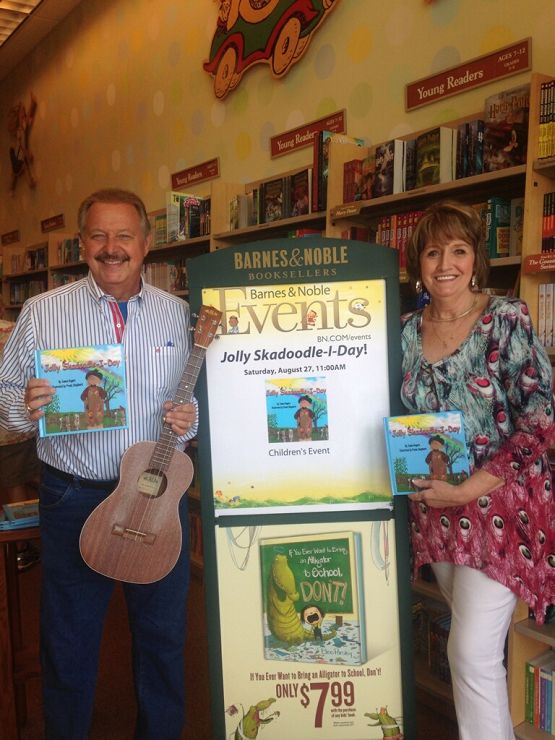 *************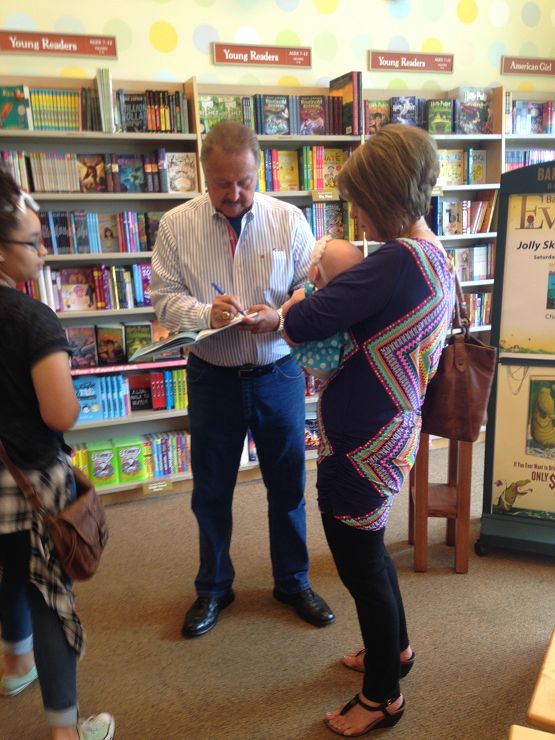 James signing for my great friend Brenda Thompson
(she's holding my youngest granddaughter and another of my granddaughters is at left)
*************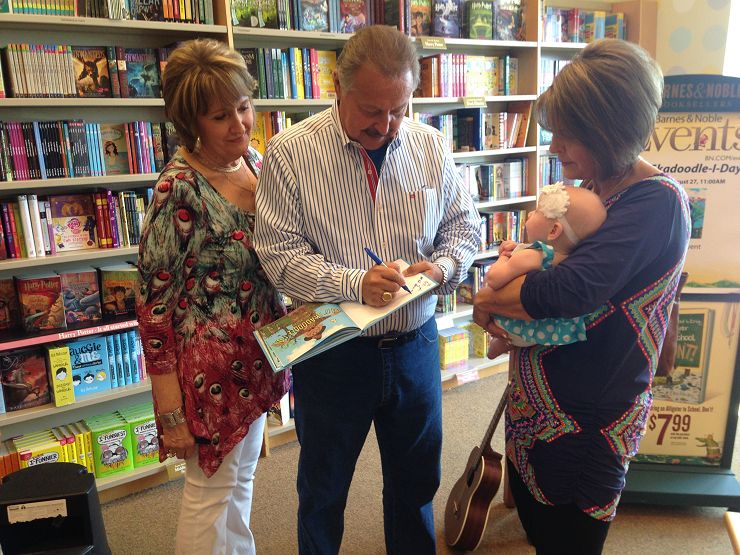 Me (Freda Shepherd), James, baby Emilie and Brenda Thompson
*************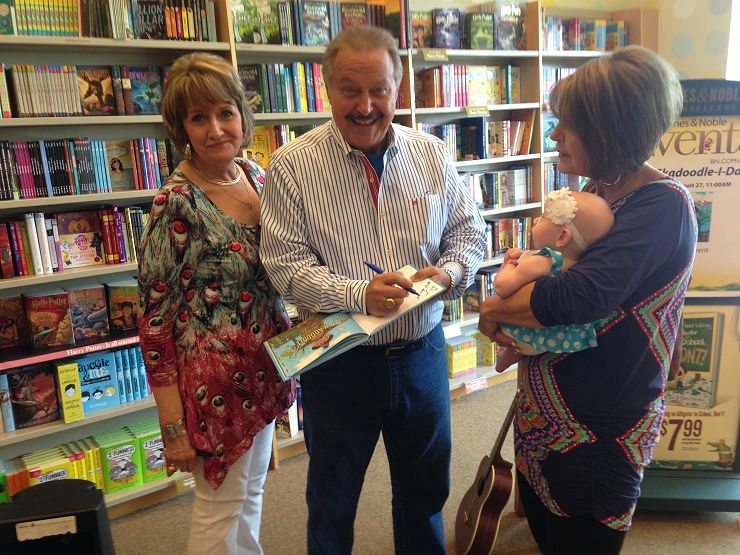 *************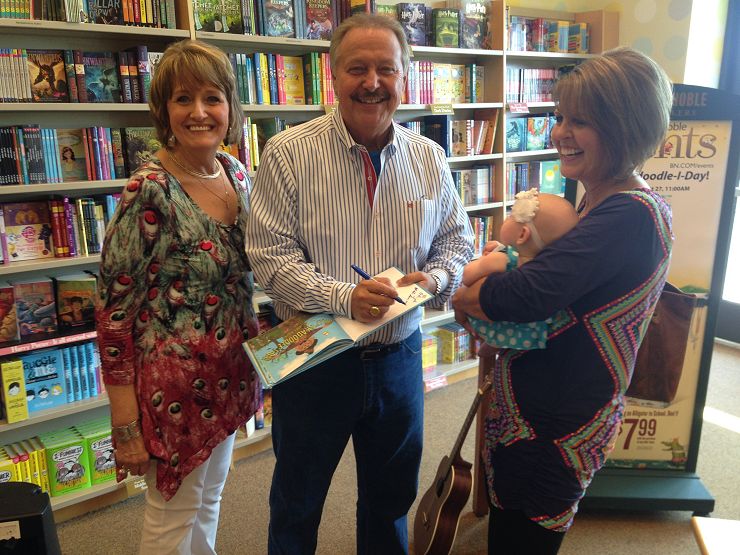 *************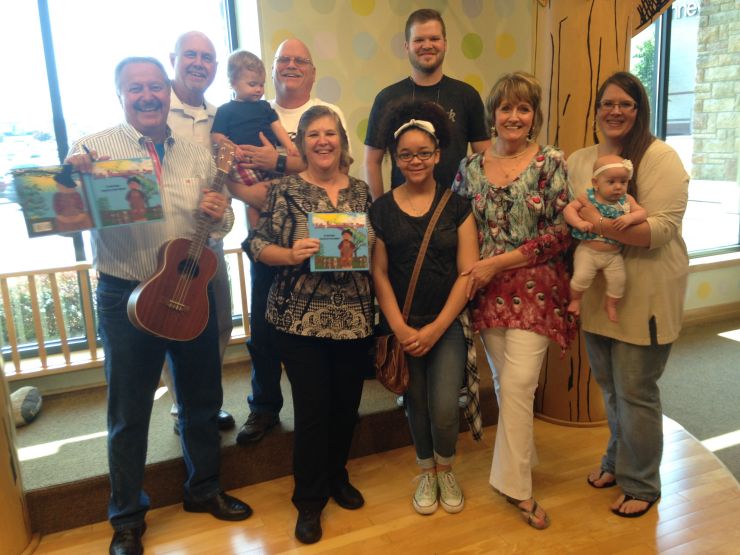 (L-R) James, my cousin Gary Colvin, cousin Randy Slegl holding my little grandson Jackson, Darlene Slegl,
my grandaughter Tori Beth Shepherd, Mark Slegl, Me, my daughter Becka Shepherd holding my granddaughter Emilie
*************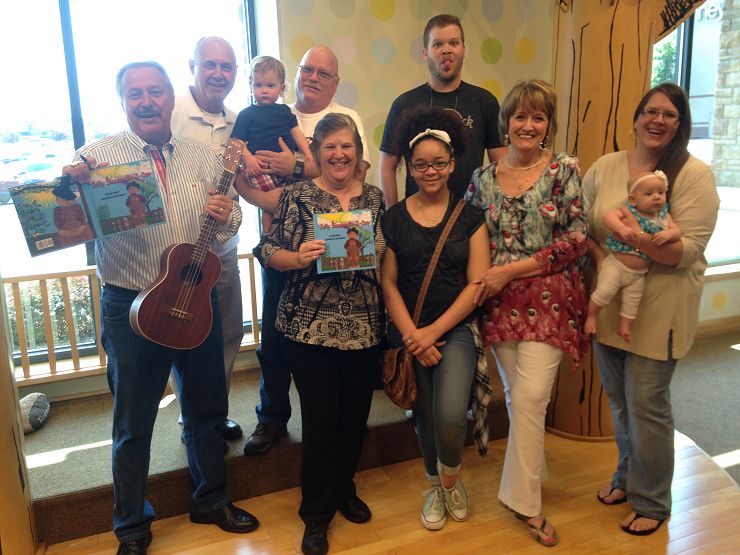 So thankful that so many of my family members came to support us and our book!
*************
*************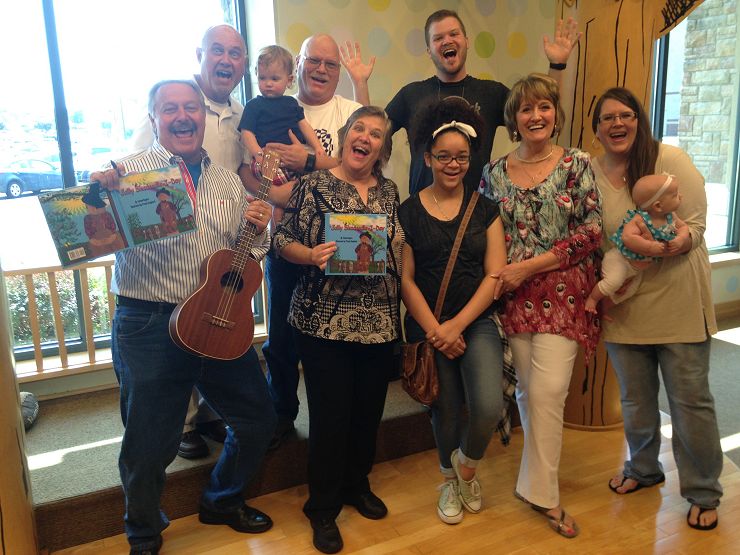 Of course we were having too much fun!
*************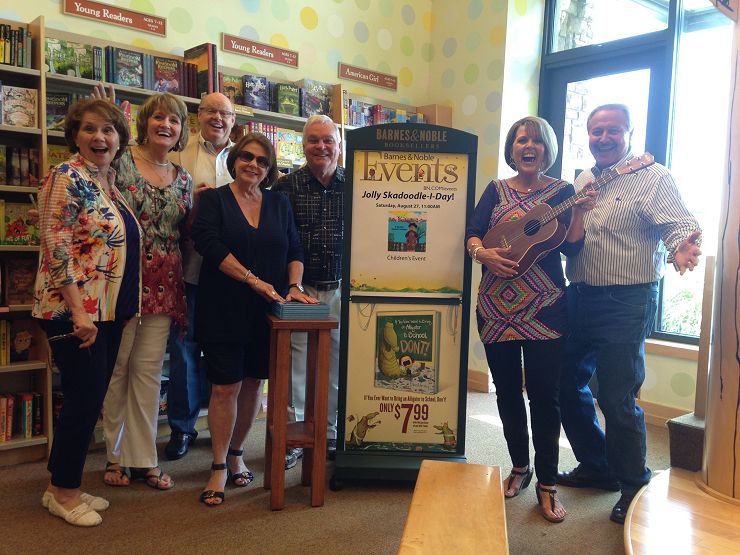 Wonderful and special friend Rosemary Land Lester,
Me, Steven Lester, Carolyn Shell, Ralph Shell, Brenda Thompson, and James
*************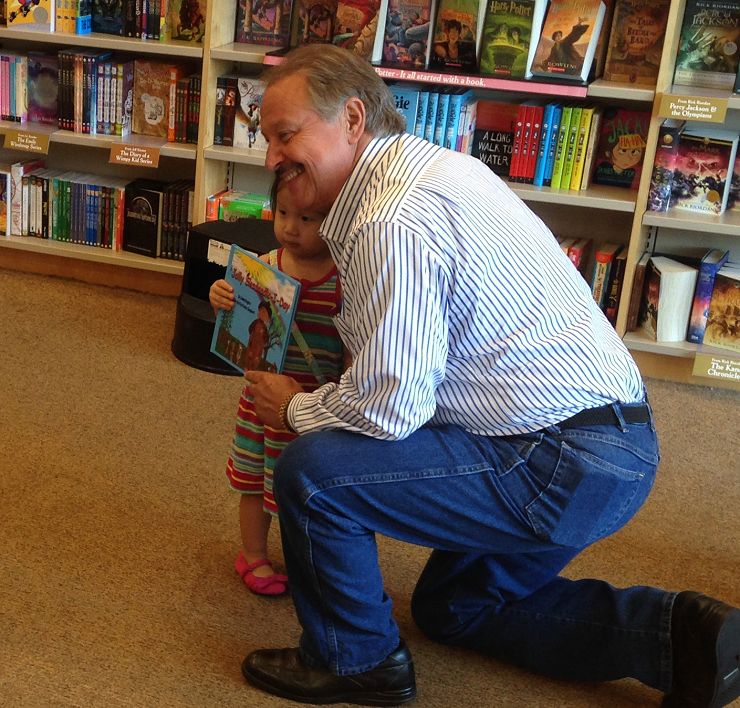 James posing with one of the little children
*************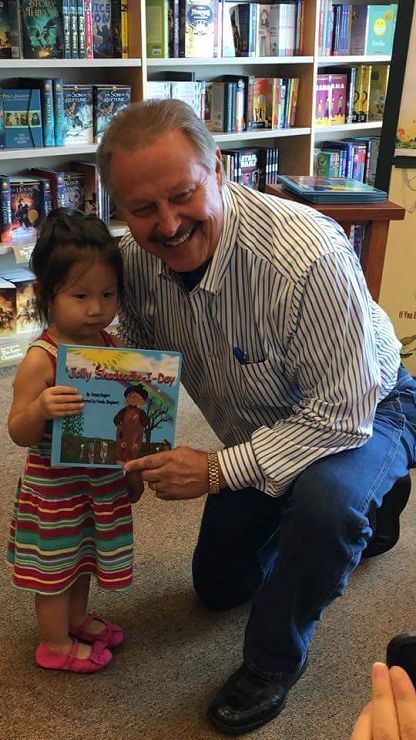 *************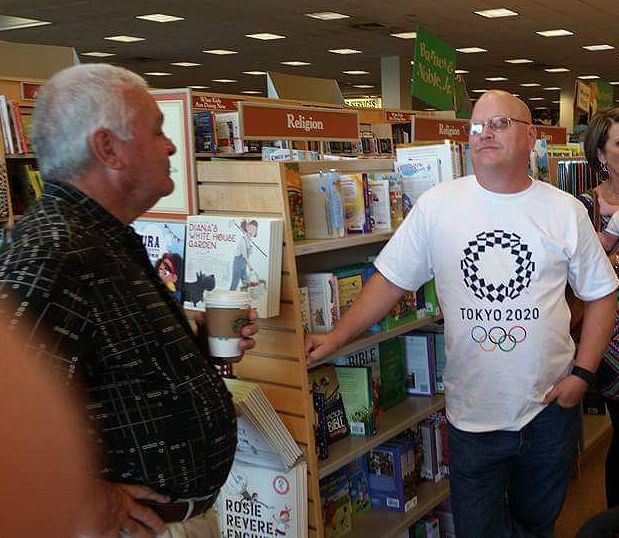 Ralph Shell, Randy Slegl
*************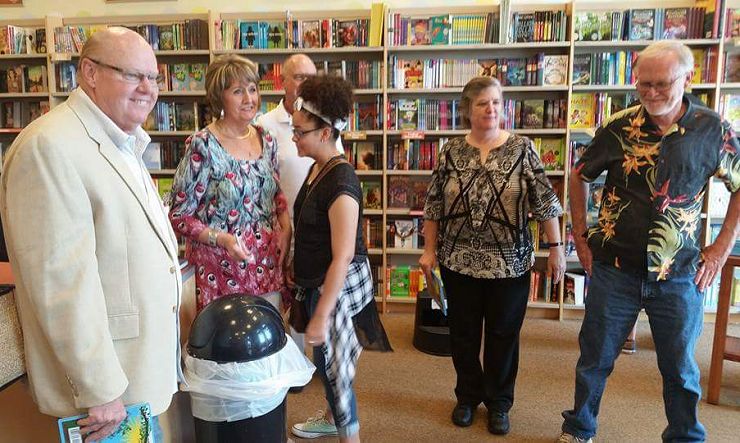 Steven Lester, Me, Tori Beth, Gary Colvin (behind us),
Darlene Slegl and her brother (another of my precious cousins), Doyle Johnson
*************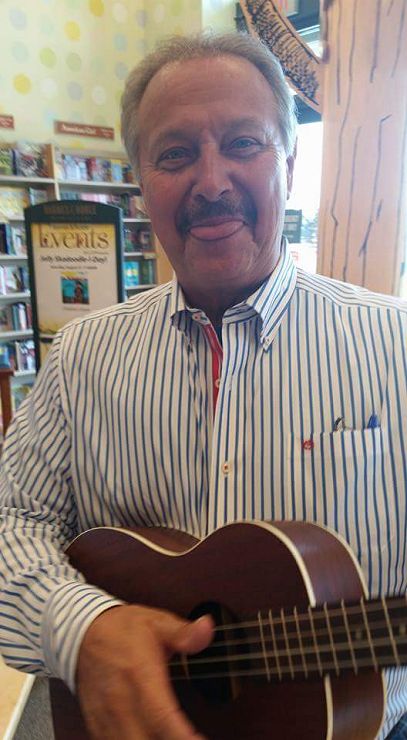 James having a Jolly Skadoodle-I-Day ;-)
*************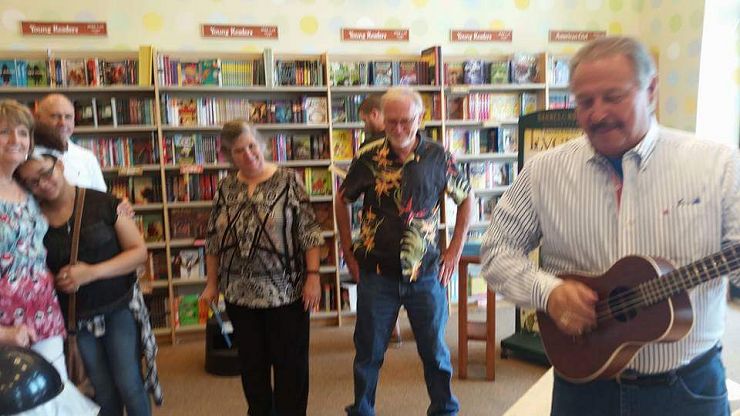 *************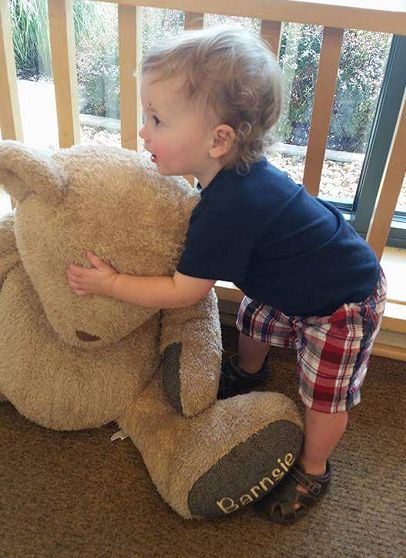 My precious grandson, Jackson
*************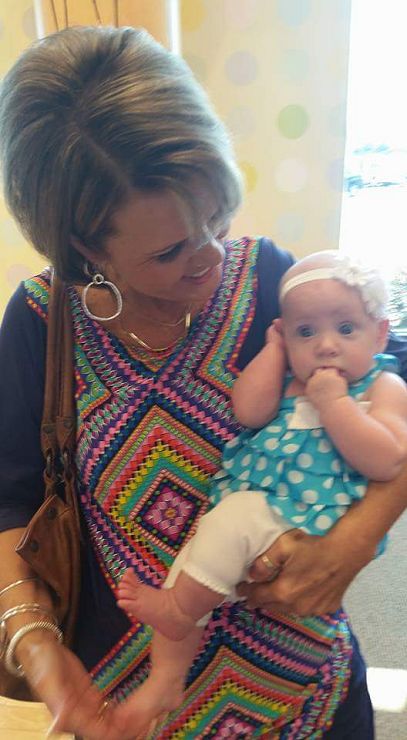 My BFF Brenda Thompson holding my grandbaby! ;-)
*************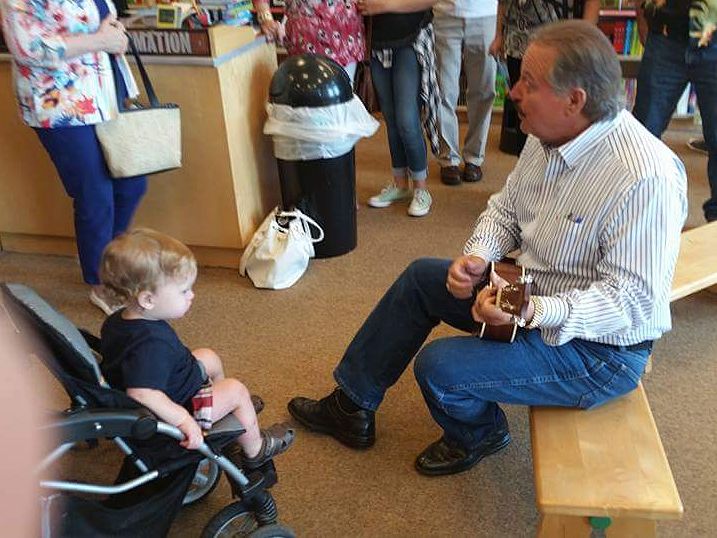 James singing to my precious grandson, Jackson
*************
MP4 Video-10.9MB
*************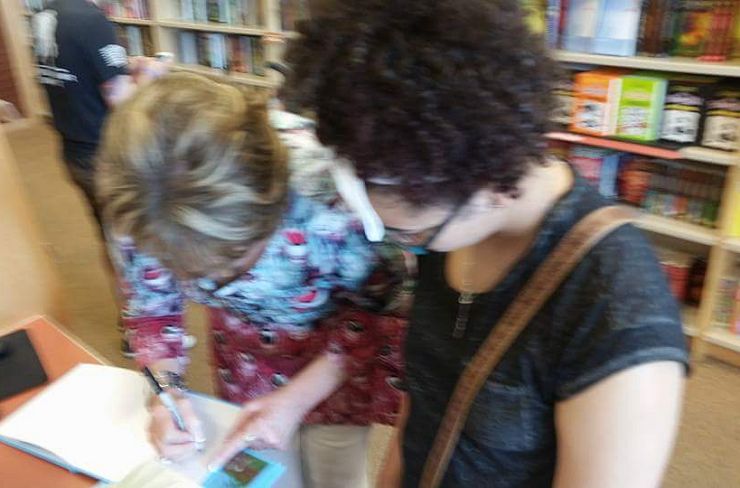 Thank you to my daughter Becka for getting a shot of ME signing ;-)
*************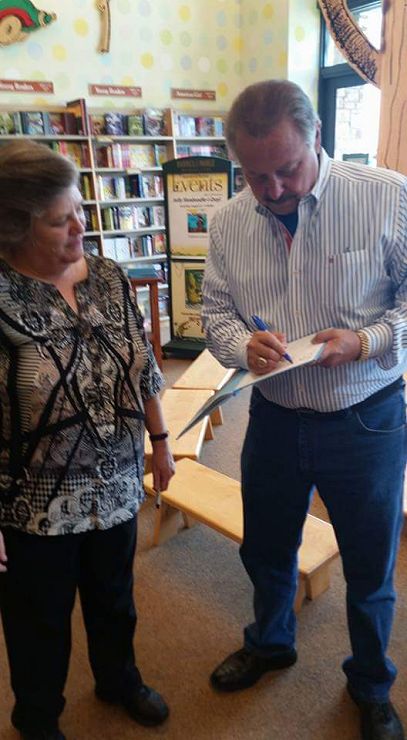 Darlene Johnson Slegl, and James Rogers
*************
******